Web Design
We're like a personal trainer for your website – we help you shed the excess fluff, optimize your performance, and make you look your best. Ready to get in shape? Let's do this.
Marketing Websites
Did you know that 97% of people learn more about a local company online than anywhere else? We understand the importance of having a website that not only looks professional but also effectively communicates your message to your target audience. Our team can design and build a website that will help you establish credibility, build trust with your visitors, and ultimately drive business growth.
eCommerce Websites
Our eCommerce websites are designed to help you increase sales and revenue. With over 80% of shoppers making purchases online, it's critical to have a website that is optimized for conversions. Our team can design and build a custom eCommerce site that not only looks great but also delivers measurable results, helping you grow your business and reach your goals.
Website Migrations
Unhappy with your current CMS or website platform? Our website migration service ensures a seamless transition with minimal downtime. We offer migrations from dated and confusing platforms over to WordPress and Shopify. With over 40% of visitors abandoning a website that takes more than three seconds to load, website speed is crucial. Our team specializes in optimizing website performance, reducing load times, and improving overall functionality.
Our Process
A simple, yet effective
Web Design

process

Effective websites provide their visitors with the information they are looking for quickly and easily, look professional, and load fast on all types of devices. We aim to check all these boxes and turn your visitors into paying customers.
Discovery
In this first step, we take the time to get to know your business inside and out. We'll dive deep into understanding your brand, target audience, competition, and overall goals for the website. Our team will conduct thorough research to understand your industry, trends, and best practices. This step is crucial in ensuring that we develop a website that truly represents your brand, resonates with your target audience, and achieves your business goals. We'll work with you to gather all the necessary information to help us create a website that stands out from your competitors.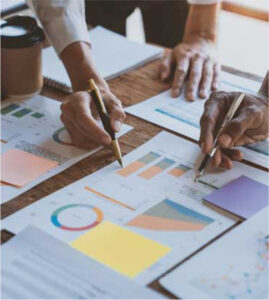 Design
Once we have a clear understanding of your business, we'll move on to the design phase. Our team of experienced designers will create a custom design that perfectly reflects your brand and speaks to your target audience. We'll work with you to ensure that the design meets your expectations and aligns with your brand's visual identity. We'll also ensure that the design is responsive and optimized for search engines. Our goal is to create a visually stunning website that is easy to navigate and engages your visitors.
Development
With the design approved, we'll move into the development phase. Our team of developers will take the approved design and turn it into a fully functional website. We'll ensure that the website is fast, user-friendly, and optimized for conversions. We'll also ensure that the website is fully responsive and works flawlessly on all devices. Our developers will write clean, efficient code to ensure that your website performs optimally and delivers a great user experience. We'll also conduct thorough testing to ensure that the website works flawlessly and is ready for launch.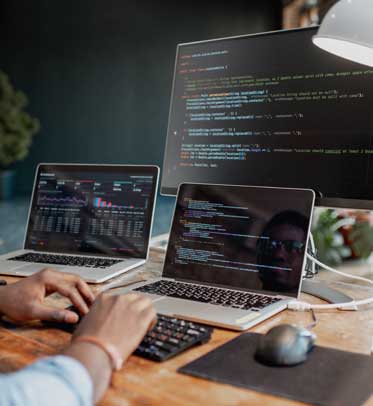 Launch and Maintenance
Once the website is developed, tested, and approved, we'll launch it and make sure everything is running smoothly. We'll also provide training on how to use and maintain the website. We'll continue to monitor the website's performance and make adjustments as needed to ensure that it continues to deliver results for your business. We'll also provide ongoing maintenance and support to ensure that your website is always up to date and secure. Our goal is to help your business succeed by providing a website that delivers results and drives growth.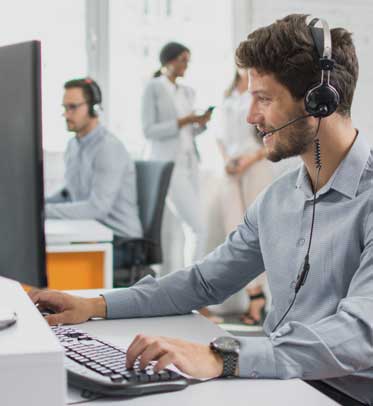 Reviews
Our clients are
raving about us

👏
Our commitment is to help our clients achieve success in this rapidly changing digital landscape and build long-lasting relationships.

"Impression has gone above and beyond with servicing my websites for over 5 years now. Their knowledge in SEO and business marketing optimization will help generate the traffic your website deserves! If you're looking to put your business in the hands of a knowledgeable group of professionals - look no further."

"I have had the pleasure of working with Impression for the past year, and I can confidently say that they have exceeded all of my expectations. Their team of experts provided me with personalized solutions that helped my business not only to meet but surpass our goals."

"We have been using Impression for over a year now best choice we ever made from communication to design they have been hands down top notch. Impression thanks again for making us look good."

"Impression and their team are great to work with! I highly recommend them if you need a website built or improved."
Frequently Asked
Questions
What is responsive design?
Responsive design is a design approach that ensures your website looks great on any device – from desktops to tablets to smartphones. Think of it as a website that can do yoga – it can stretch, flex, and contort to fit any screen size. Namaste!
How long does it take to design a website?
The time it takes to design a website depends on several factors, such as the complexity of the design, the number of pages, and the features required. However, our team is efficient and works tirelessly to create stunning websites in record time.
What is the difference between a custom design and a template design?
A custom design is tailor-made to your specific needs and goals, while a template design is pre-designed and can be purchased off the shelf. Custom designs offer more flexibility and creativity, while template designs are more cost-effective. It's like buying a bespoke suit versus a suit off the rack – both can look good, but one is a better fit.
How do you ensure my website is search engine friendly?
Our team of SEO experts will work closely with our designers and developers to ensure that your website is optimized for search engines. We'll ensure that your website is fast, responsive, and has relevant keywords and meta descriptions. Think of us as your website's personal SEO coach!
Can you help me with website copywriting?
Absolutely! Our team of experienced writers can create compelling, SEO-friendly copy that resonates with your target audience. We'll help you tell your brand story and connect with your customers in a way that feels authentic and engaging.
Do I need to provide my own images?
Not necessarily. We have a library of high-quality stock images that we can use to enhance your website's design. However, if you have specific images or brand guidelines that you'd like us to follow, we're happy to incorporate those as well. 
How do I maintain my website once it's launched?
We provide ongoing maintenance and support to ensure that your website is always up to date and secure. We'll also provide training on how to use and maintain the website. However, if you prefer to have us handle all the updates and maintenance, we offer affordable website maintenance packages. 
Book a
free strategy call