Social Media
Boost your online presence with our Social Media Management. From content creation to analytics, we'll help you reach your audience and grow your business.
What We Offer
Social Media

That Converts

Social media is a powerful tool for businesses, with over 4.2 billion active users worldwide. Our social media management service leverages this platform to help businesses increase their online presence and reach their target audience. We create and execute custom social media strategies that generate engagement, followers, and ultimately, sales. Our team monitors and analyzes social media data to adjust strategies for optimal performance. Businesses that use social media management see a 92% increase in brand awareness and a 78% increase in website traffic. Let us help your business take advantage of social media's potential.
Research Products On Social Media
Businesses on Social Media See Increased Web Traffic
Our Process
A simple, yet effective
Social Media

process

Take the hassle out of online engagement. We create custom content, monitor analytics, and provide expert strategies to maximize your social media ROI.
Discovery and Analysis
Before any social media campaign, we start with a deep dive into your brand, target audience, and competitors to build a comprehensive social media strategy. The plan will define your objectives, target audience, content types, social channels, and posting schedule. Our goal is to make sure the plan aligns with your business goals and creates brand awareness, engagement, and conversions.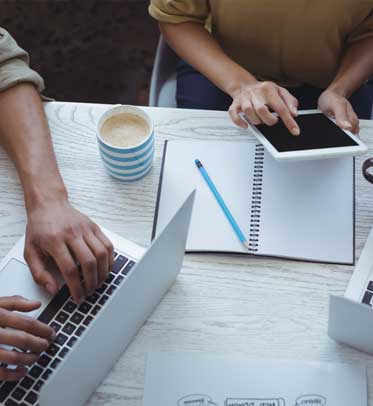 Content Creation and Curation
With the strategy in place, we move onto content creation and curation. Our team of content experts will develop a content calendar and create compelling and engaging social media posts that resonate with your target audience. We also keep track of trending topics and news in your industry and curate relevant content from credible sources to supplement your social media presence.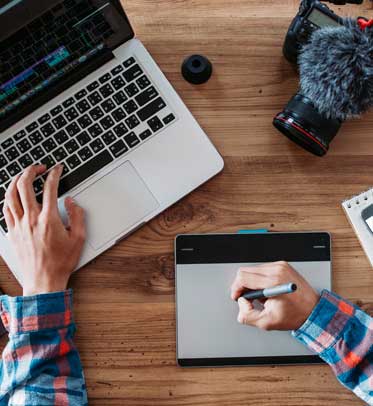 Publishing and Monitoring
With content ready to go, we schedule the posts and publish them across the selected social media channels. Our social media experts use the latest social media management tools to monitor and measure the performance of each post. We keep a close eye on the engagement metrics such as likes, shares, comments, and conversions to optimize the content and improve results.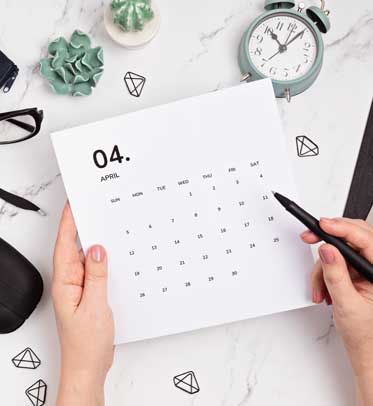 Reporting and Adjustments
Finally, we provide detailed and transparent reporting on your social media campaign's performance, which will show the key performance indicators (KPIs), progress, and recommendations for improvements. We analyze the data and insights to refine the strategy, content, and targeting to ensure we achieve your social media goals. Our aim is to deliver a measurable and significant ROI to help you grow your business.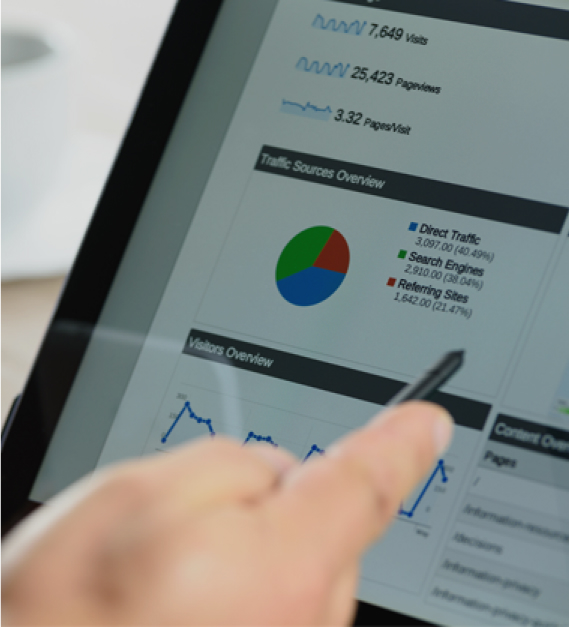 Reviews
Our clients are
raving about us

👏
Our commitment is to help our clients achieve success in this rapidly changing digital landscape and build long-lasting relationships.

"Impression has gone above and beyond with servicing my websites for over 5 years now. Their knowledge in SEO and business marketing optimization will help generate the traffic your website deserves! If you're looking to put your business in the hands of a knowledgeable group of professionals - look no further."

"I have had the pleasure of working with Impression for the past year, and I can confidently say that they have exceeded all of my expectations. Their team of experts provided me with personalized solutions that helped my business not only to meet but surpass our goals."

"We have been using Impression for over a year now best choice we ever made from communication to design they have been hands down top notch. Impression thanks again for making us look good."

"Impression and their team are great to work with! I highly recommend them if you need a website built or improved."
Frequently Asked
Questions
What is social media management?
Social media management is the process of creating, scheduling, analyzing, and engaging with content posted on social media platforms like Facebook, Instagram, Twitter, LinkedIn, and others on behalf of a business or individual.
How can social media management help my business?
Social media management can help businesses build brand awareness, engage with customers, increase website traffic, generate leads, and ultimately drive sales. By creating and sharing valuable content, social media can help build a loyal following and increase customer loyalty.
How often should I post on social media?
The frequency of social media posting depends on the platform, audience, and type of content. Generally, posting daily on platforms like Facebook, Instagram, and LinkedIn is recommended, while Twitter requires more frequent posting. However, quality should always take precedence over quantity.
Can I handle social media management myself?
While it is possible to manage social media on your own, it can be time-consuming and require a lot of effort to be effective. Working with a professional social media management service can help ensure that your social media presence is optimized, targeted, and effective in achieving your business goals.
What types of content should I post on social media?
The type of content to post on social media depends on the platform and your audience. However, it should be engaging, informative, and relevant to your audience. Some common types of content include images, videos, blogs, and infographics.
How do I measure the success of my social media efforts?
The success of social media efforts can be measured through metrics like engagement rate, reach, impressions, click-through rate, and conversion rate. Analyzing these metrics can help businesses understand what is working and adjust their strategy accordingly.
Can social media management really make a difference for my business?
Yes, social media management can make a significant difference for businesses by increasing brand awareness, generating leads, and ultimately driving sales. By creating engaging content, interacting with followers, and analyzing metrics, businesses can build a strong and effective social media presence.
Book a
free strategy call